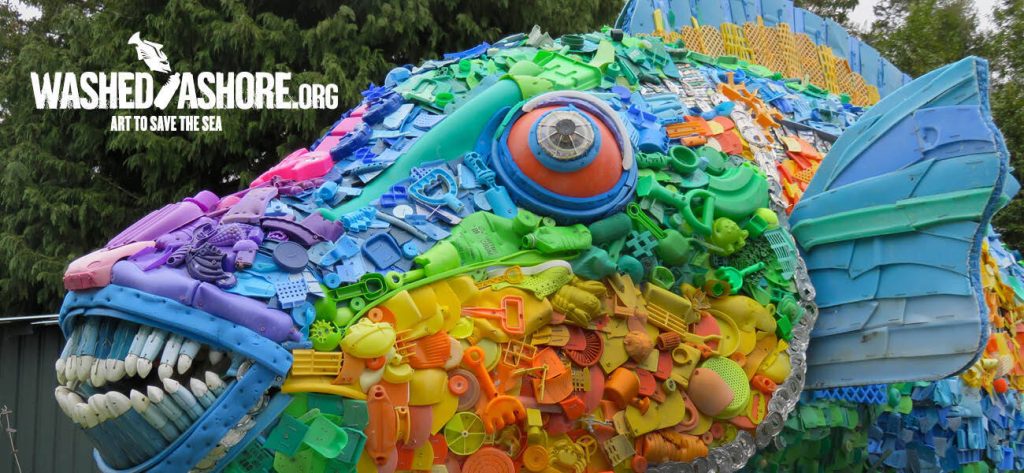 NEW Water is continuing to help to promote an exciting exhibit which aligns with our vision: Protecting our most valuable resource, water.

Discover the connections between plastic waste and the well being of marine life with Washed Ashore: Art to Save the Sea, a traveling exhibit currently at the Green Bay Botanical Garden that features eight larger-than-life sculptures of animals made from trash and debris washed up from bodies of water. The exhibit is open during the Botanical Garden's regular hours of operation of 9 am–6:30 pm until September 26, so make sure to check it out before it's gone!

The Washed Ashore exhibit includes sculptures with have educational signs highlighting facts about each animal, how plastic affects their environment and well being, and everyday actions that can help make a difference.
Photo credit: Green Bay Botanical Garden.
---