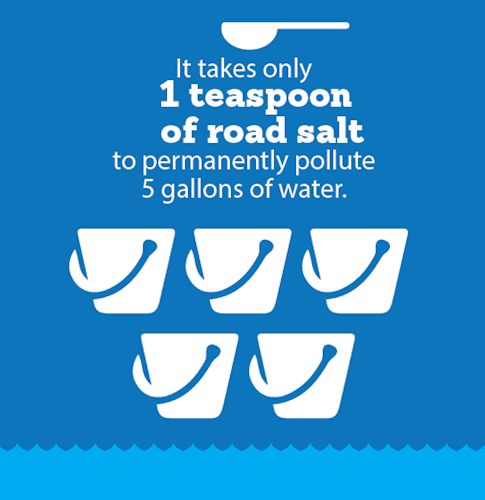 Salt Wisely!
Icy roads and sidewalks in winter can be hazardous, and salt is often the solution. But did you know that using too much salt can harm our waterways? Learn how much is the right amount to protect our water.
---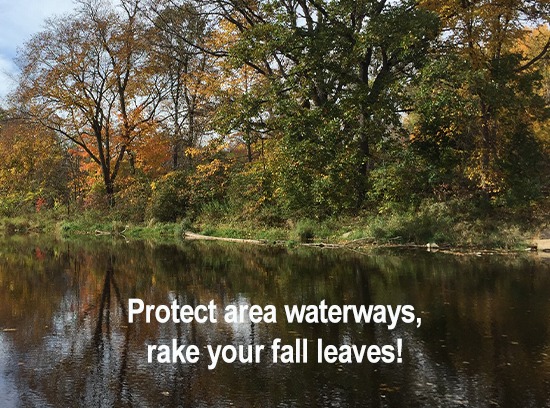 Cut Down on Yard Waste
Autumn in Wisconsin means a colorful fall season … and a lot of leaves to go with it. Raking your leaves and picking up your yard waste can prevent excess nutrients from entering our waterways, which can lead to algal blooms! Loose yard waste can also clog up storm drains, and inhibit the flow of water during storm events.
Please #LoveYourWatershed by raking your leaves, and picking up yard waste! Check with your municipality on yard waste options in your community. Learn how to dispose of yard waste in the City of Green Bay.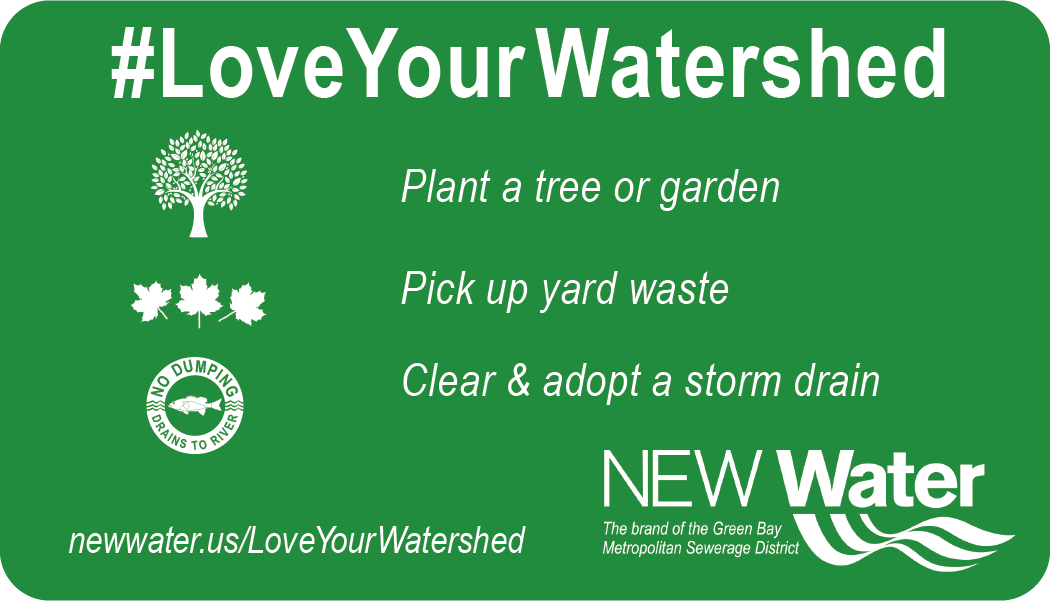 Contact your municipality to determine how leaf pickup is managed in your area. Municipalities served by NEW Water which have info on their website include: City of De Pere, Village of Allouez, Village of Ashwaubenon, Village of Bellevue, Village of Hobart, Village of Howard, Village of Luxemburg, Village of Pulaski, Village of Suamico, Town of Ledgeview, Town of Lawrence, Town of Pittsfield, and Town of Scott.