NEW Watershed Program: Ashwaubenon Creek and Dutchman Creek
The Fox River and Bay of Green Bay are impaired by phosphorus and sediment entering the watershed from a variety of sources within the Northeast Wisconsin region.
To combat this issue, NEW Water is pursuing an alternate compliance option of Adaptive Management in the Ashwaubenon Creek and Dutchman Creek (ACDC) watersheds as part of its discharge compliance for phosphorus and total suspended solids (TSS) permit requirements established by the Wisconsin Department of Natural Resources (WDNR). This approach will allow the utility to achieve its permit at a lower cost, and greater environmental gain for the community it serves, for generations to come.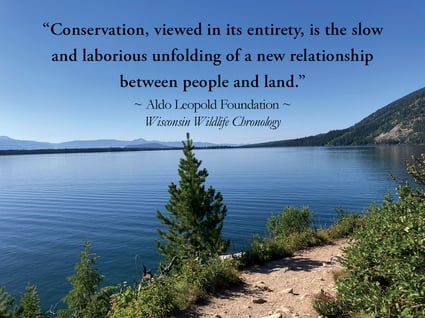 NEW Water's NEW Watershed Program in ACDC is a large-scale, Adaptive Management program modeled on the success of NEW Water's Silver Creek Adaptive Management Pilot Project (Pilot Project) that began in 2014. The Pilot Project focused efforts on approximately 4,000 acres of land in the Sliver Creek watershed and brought together agricultural landowners and growers (farmers), the land conservation offices in Outagamie and Brown counties, Oneida Nation, private agronomists, universities and non-governmental entities. Through collaboration, these partners identified and implemented conservation practices to improve water quality, while preserving agricultural land uses and reducing sediment and nutrient runoff.
NEW Water will take the knowledge and experience gained from the Pilot Project and implement a long-term Adaptive Management program in the ACDC watersheds (approximately 40,000 acres) that will be included in NEW Water's wastewater discharge permit. The NEW Watershed Program will allow NEW Water to meet the WDNR's permit requirements through water quality improvement in the watersheds, at a lower cost to the community compared to costly upgrades at NEW Water's treatment facilities. These efforts will work to improve water quality by reducing phosphorus and sediment discharge into the Lower Fox River and Bay of Green Bay.