Silver Creek Pilot Project
Reducing Phosphorous and Nutrient Runoff in Northeast Wisconsin
With phosphorus and nutrient run-off in the news these days, NEW Water is working on its own phosphorus reduction plan, in order to meet its permit requirements with the Wisconsin Department of Natural Resources (DNR).

In lieu of facility upgrades to further reduce phosphorus discharge, estimated to cost more than $100 million, the DNR is allowing point sources, such as NEW Water, to pursue Adaptive Management (AM), which would allow utilities to work with partners in the watershed to reduce phosphorus.
NEW Water considers the issue a community-wide problem needing a community-wide solution. NEW Water undertook the Silver Creek Watershed Pilot Project starting in 2014 to gain firsthand experience in phosphorus and sediment reductions through partnerships with nonpoint sources.
Click here to view the map of Silver Creek.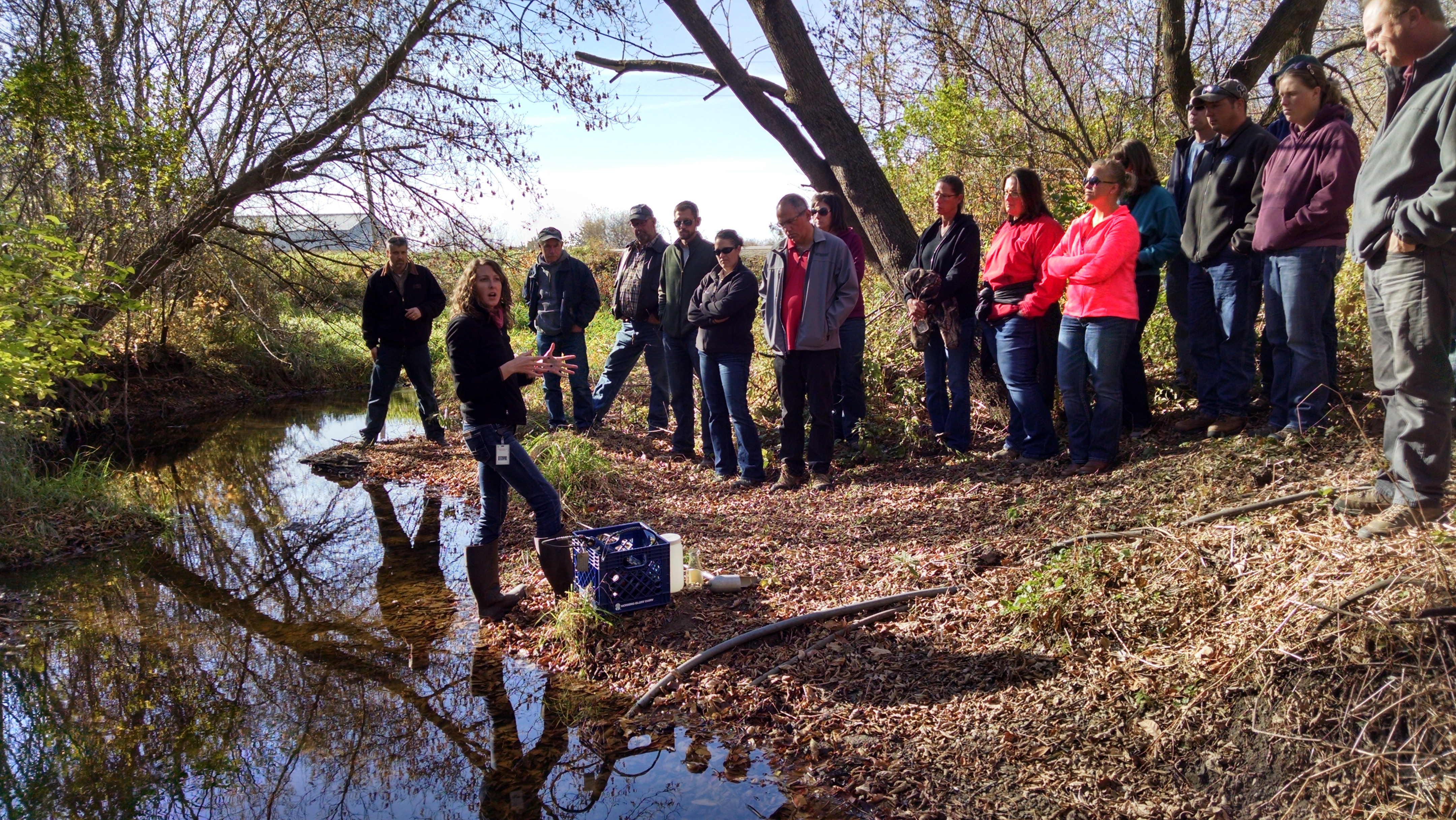 Many stakeholders collaborated on the Silver Creek project, which included: field and stream surveying, inventory of stream bank erosion and in-stream sediment deposition, soil and stream bank sediment sampling plan, stream monitoring, landowner interviews, field walks, installation of best management practices (BMPs), and analysis of data. The Silver Creek team included agronomists, who worked with farmers throughout this 4,800-acre sub-watershed, in attempts to achieve .075 mg/liter phosphorus levels in the stream, per state water quality standards as set out by the Wisconsin State Legislature. A U.S. Geological Survey monitoring station has been set up to take samples, as a variety of BMPs are implemented. Water quality monitoring continues during and after the pilot project. The data set is scientifically demonstrating the impact of the project.