Understanding our water
The journey to "Understanding Our Water," is complex, exciting, and important! Learn how you can better understand what's happening in the water, to help keep you and your family safe.
---
2020 annual report
NEW Water's 2020 Annual Report is hot off the press!
---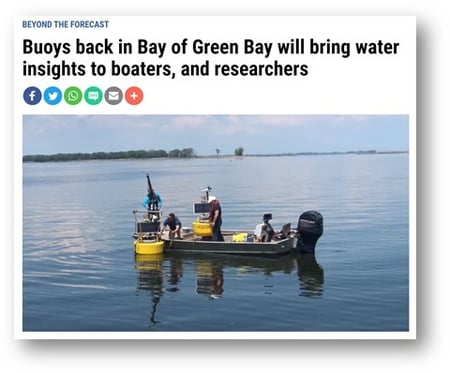 Green Bay's WFRV featured NEW Water's Aquatic Monitoring Program, highlighting the importance of doing your part to care for area waters.
---
Traveling exhibit brings plastic pollution awareness to Northeast Wisconsin
This summer, NEW Water is helping to promote an exciting exhibit which aligns with our vision: protecting our most valuable resource, water.
Discover the connections between plastic waste and the wellbeing of marine life with Washed Ashore: Art to Save the Sea, a traveling exhibit coming to the Green Bay Botanical Garden that features eight larger-than-life sculptures of animals made from trash and debris washed up from bodies of water.
---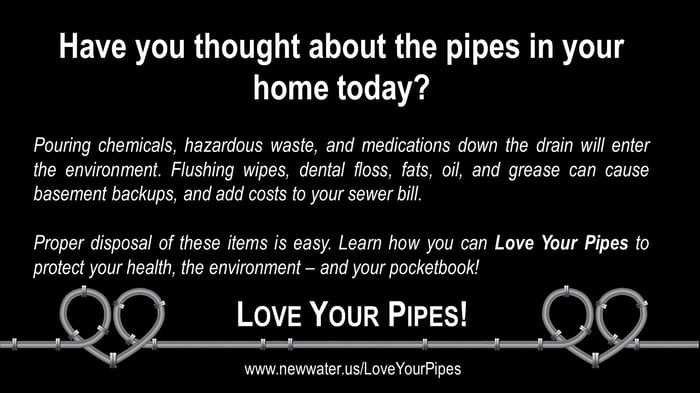 ---
Platinum Peak Performance Awards
National honors for NEW Water! NEW Water was awarded two Peak Performance Awards from the National Association of Clean Water Agencies for achieving 18 years of 100% permit compliance at its Green Bay Facility, and for 8 years at its De Pere Facility.
---
NEW Water update meeting
An update meeting was held on June 1, with a focus on Capital Improvement Plan: Facilities Plan 101.
---
NEW Water Inflow & Infiltration workshop
NEW Water held an Inflow & Infiltration workshop on June 16.
---

Do you want to witness the journey of water at our facility first hand? We are not open to the general public for in-person tours yet, however you can take a "Live" virtual tour of our facility from your own computer!