Boys & Girls Club of Greater Green Bay and NEW Water partner to help area youth become "Defenders of the Bay"

This week, area youth will become 'Defenders of the Bay,' learning important skills to help protect our precious water resources right here in Green Bay. NEW Water, the brand of the Green Bay Metropolitan Sewerage District, teamed up with the Boys & Girls Club of Greater Green Bay for the 2020 STEM Superheroes Camp, making this year the 5th year of educating, engaging, and inspiring area youth to care about our water.
We are grateful to NEW Water for sharing their expertise to help kids understand, and appreciate the water that's right in our backyards," Christina Thor, director of communications and development for the Boys & Girls Club of Greater Green Bay, says. "As a result of this camp, the kids are introduced to important skills to help them succeed in school, and get them thinking about life after school as well."
"The NEW Water summer camp has always been a staple for us at the Boys & Girls Club. It is always something that our members look forward too and talk about the rest of the summer. We are so grateful that the team at NEW Water could give our members the virtual camp this year and it was amazing!" -Hannah Shimek, Lutsey Program Director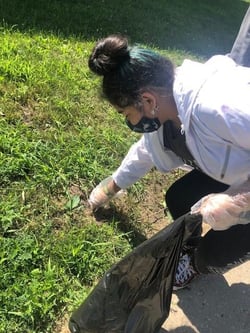 The local youth development organization is dedicated to providing quality education and opportunities for youth to engage in STEM (Science, Technology, Engineering, and Math) activities in a safe, positive, and intellectually stimulating environment. According to Thor, 70% of STEM program participants engaged in their first out-of-school STEM activities at the Club.
Each year, the youth complete fun, hands-on educational and interactive activities to learn skills in STEM, to earn certificates to become "Defenders of the Bay," and become part of the NEW Water STEM Superheroes Team. There is an identified community need for more outreach opportunities in STEM. These important skills are needed for jobs of the future. The STEM Superheroes Camp gives a shout out to cool careers that need STEM skills, and in last year's camp, one camper asked "how old do I have to be to work at NEW Water?"
This year, thanks to a little creativity, the camp will continue, just in a slightly different format. For health and safety reasons, the camp will be virtual – and include an on-site "trash pickup" the Club is organizing on their site (see photo). NEW Water created a 'virtual' educational package for both the Club teachers and the youth, which explains how picking up trash helps keep area waters clean.
"The video was super cool! I also liked picking up trash around the buildings, it made me feel really good to make a difference with the water!" –Justin (Age 10) *name changed for privacy reasons.*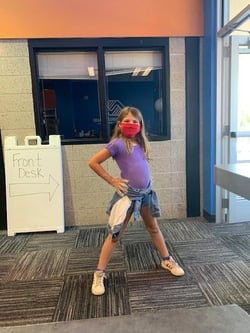 "We're thrilled that we're able to continue this important partnership, despite the times we're in," said Tom Sigmund, Executive Director of NEW Water. "Helping area youth understand and value our precious water resources continues to be part of our mission, and we've got dedicated and talented staff who enjoy sharing their knowledge to inspire the younger generation."
The 'virtual' camp includes an educational video narrated by "Commander CleanWater" (Aaron Eichhorst, NEW Water Treatment Lead), and "Watershed Warrior Woman" (Erin Houghton, Watershed Program Manager), and explains the connection between the Fox River, the Bay of Green Bay, Lake Michigan ~ and Great Lakes (see video link here). The video explains that "evil villains" threaten area waters from runoff - Phosphorus Phury and Sinister Sediment, and that a new villain, the "Unflushables," is polluting area waters when anything but the "3Ps" is flushed (pee, poo, and toilet paper).
About Boys & Girls Club of Greater Green Bay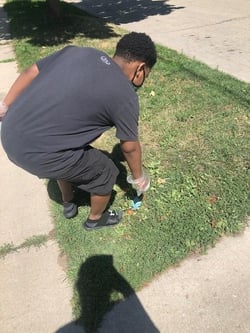 The Boys & Girls Club of Greater Green Bay, 1451 University Avenue, believes every child deserves to be in an environment that brings out the very best in them. For more than 50 years, the Club has provided youth aged 7-18 with a safe place to learn and grow during out-of-school hours, while also opening the door to positive relationships with caring adult professionals and life-changing opportunities through educational programs. The Club has 12 locations throughout greater Green Bay where memberships are available for only $10 per year. For more information, please visit www.bgcgb.org. You can also find us on Facebook, Instagram and Twitter!
Watch the 2020 STEM superheroes virtual camp