Boys & Girls Club of Greater Green Bay teams up with NEW Water to address an identified community need

From building their own sewers to inspecting microorganisms under a microscope, area youth have earned their "Defenders of the Bay" certificate from completing a STEM Superheroes Summer Camp.
The Boys & Girls Club of Greater Green Bay teamed up with NEW Water, the brand of the Green Bay Bay Metropolitan Sewerage District, for an interactive, hands-on STEM Superheroes Camp, which provided instruction in science, technology, engineering, and mathematics.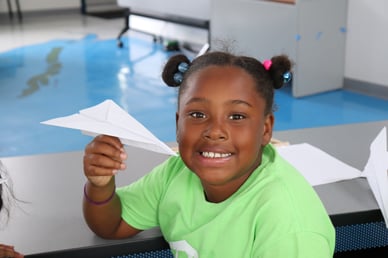 NEW Water staff played the roles of "Commander Clean Water," "Sinister Sediment," and "Watershed Warrior Woman" whilst providing STEM curriculum that has been identified as a need for the jobs of the future. The camp was made possible thanks to a grant from the Central States Water Environment Association's Wisconsin Section.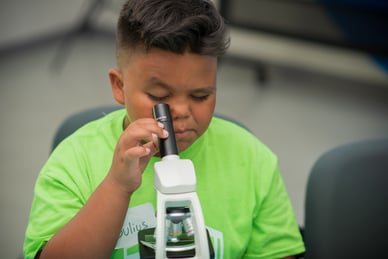 "This partnership with NEW Water has hit on something special – we're addressing an identified community need for more opportunities to learn STEM skills in a fun, interactive way," said Eric VandenHeuvel, Chief Academic Officer of the Boys & Girls Club of Greater Green Bay. "NEW Water is delighted to partner with the Boys & Girls Club on this exciting initiative," said Tom Sigmund, Executive Director of NEW Water. "We believe that water is our most valuable resource, and we need more water champions among the younger generation. We'll be sharing our Superheroes Camp curriculum with other clean water agencies in hopes that more STEM camps can happen in other communities.""The children have learned about the importance of water, and in particular, the role NEW Water plays in keeping our waterways clean."
The camp's partners in 2019 included The Children's Museum of Green Bay.
STEM superhero videos
Watch the STEM Superhero videos below: STEM Camp Promotional Video, STEM Superheroes: Defenders of the Bay Video, and STEM Superheroes 2019 Video.